About Dominion Estate Sales
We've been through this process with our own families. We know how challenging the process can be.
---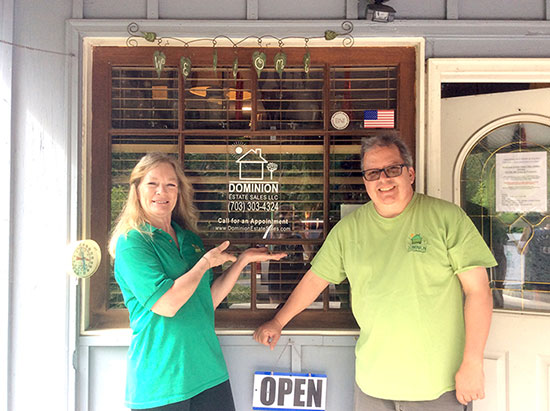 Kevin and Karen McCabe share a lifelong commitment to helping those in need. Karen has volunteered at a local food bank and served as a Boy Scout Leader when her boys were young. Kevin coached community basketball for 30 years.
When Kevin's father suffered a stroke, Kevin helped his parents find a more practical home. After 40 years of world travel and collecting, his parents had acquired a lot of possessions. Downsizing stirred up so many emotions – sorting through everything brought back so many memories. Going through this process for the first time, Kevin and Karen were overcome with exhaustion. The couple repeated the process when Karen's father fell ill, shortly after her father-in-law's stroke.
It soon became apparent to the couple that many people face this situation at one point or another in their lives. Offering help and guidance during this emotional and sometimes painful process became a mission for Kevin and Karen. And so Dominion Estate Sales, a family-owned and operated business, was founded.
The company has assisted many families through downsizing or moving. With the wealth of knowledge they have learned through repeating this process many times, they do their best to ease the burden for their clients.
Why choose us
We realize you have options. We hope you'll consider the value our family-owned company offers. Our clients tell us it makes a difference.
Family
We treat you like our own.
Experience
We've helped aging parents.
Compassion
It's not easy. We get it.
We'll be right beside you through the entire process.
We take great pride in working with our local community in northern Virginia. We partner with our clients by providing a hands-on service from the first meeting to the last. We remain completely committed to the work of our clients until every detail of an estate has been handled. Having first-hand knowledge of the grief and challenges that an individual or family faces during an estate downsizing or liquidation, we are compassionate because we have lived it.